The Internet is considered being a free and open space. But is it always the case? A lot of its content is geo-restricted and limited to certain countries. Which is why you should use a Virtual Private Network (VPN) to access the Internet. ZenMate VPN provides you with such access. In this ZenMate VPN review, we will take a loot at ZenMate's VPN services, what features are included, and what the pricing is.
Table of Contents
Quick ZenMate VPN Review
ZenMate VPN is a VPN service with servers in 80+ countries. It provides fast and anonymous access to every content, website and streaming platform that are usually geo-restricted. ZenMate works on every device and operating system and can be used on several devices at the same time. It comes with the Kill Switch feature, which ensures your Internet connection is always protected.
Why Do You Need ZenMate VPN?
Today it's impossible to imagine life without the Internet. We use it for work, fun and social interaction. However, there are two major issues with the Internet.
First, security. Your privacy is not always safe when you're online. Your data and browsing habits are being sold and re-sold constantly. That's why you are being targeted with ads that so perfectly match your preferences. But it's not just the ads. Hackers are just waiting for every opportunity to steal your vulnerable information, and sometimes your identity.
In addition, the Internet is not as free as it seems. For political and ideological reasons, some countries block certain websites to prevent their citizens from accessing important knowledge. But even if you live in a free country, there is still so much geo-restricted content. There are numerous streaming services and live events that you simply won't be able to watch.
Thankfully, ZenMate VPN bypasses these issues. Their network of global servers provides you with access to literally every platform, site and service in existence. No longer you are going to be limited by your country's restriction. More than that, your Internet connection will be protected and encrypted, with no one ever tracking and logging what you do online.
ZenMate VPN Features
ZenMate VPN comes packed with a great number of helpful features.
Online Anonymity
Online anonymity is highly important. When you use the Internet from your own unprotected IP, everyone can track and hack you. Search engines, commercials companies, your own ISP, the government, hackers and identity thieves – everyone is after your data and your personal info.
Zenmate VPN ensures that you stay anonymous at all times:
By using their VPN, your real IP address is never revealed. In fact, you will be using an anonymous IP that cannot be tracked back to you.
ZenMate VPN never logs your activity. No data of yours is going to be recorded and sold to third parties, like your local ISP and social media platforms tend to do.
Since your browsing history will remain unknown, you will not be bombarded with personalized ads. No matter what website you visit or what you have previously searched, you will not see a single ad based on your personal preferences.
To add another strong layer to your anonymity, ZenMate applies full encryption to your traffic. They use AES-256-CBC cipher, a military-grade encryption that makes your online activity entirely inaccessible to anyone who wishes to steal your data.
VPN Servers
ZenMate VPN has ultrafast servers in over 80 countries! You can choose to connect to a VPN server in any of those countries, which will grant you access to the content that's blocked or slowed down in your own country.
And even though you're connecting to another country, the speed will not be an issue. ZenMate has streaming servers, so that you can enjoy uninterrupted viewing of Amazon Prime, Hulu, Netflix, HBO Go, YouTube, live sporting events, and many other services.
Devices and Availability
You can use ZenMate on literally any device that has an Internet access, no matter what operating system it runs:
Windows
Linux
Android
iOS
MacOS
ZenMate is also available as a browser extension for any of the major desktop browsers:
Edge
Chrome
Firefox
Opera
It's important to note that by subscribing to ZenMate VPN, you can have it running on an unlimited number of devices at the same time.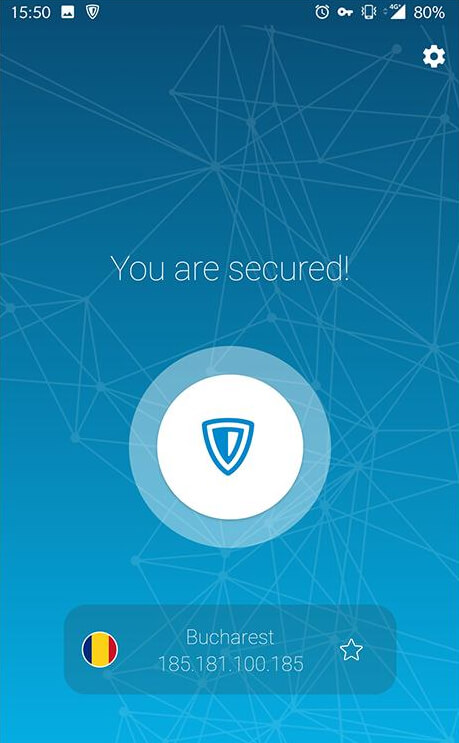 Kill Switch
The VPN Kill Switch acts as your safety net. It guarantees that you're always connected only via VPN. If the VPN software is stopped, the Internet connection stops as well.
This feature protects your sensitive data from unexpected leaks. By ensuring that your online connection always goes through the VPN, ZenMate protects you from any spying companies and hackers.
By default, the feature is activated as soon as you log into the ZenMate app. You can also go to settings and choose to turn it off.
ZenMate VPN Pricing
At the moment of writing this review, ZenMate VPN offers these subscription plans:
$1.64 per month, billed once every 36 months. You get a huge 85% discount.
$4.49 per month, billed once every 12 months. You get 6 free months and an impressive 59% discount.
$10.99 per month, billed every month.
To see the updated list of current prices and discounts, click here. You can pay either by PayPal or by any credit card.
If, for whatever reason, you are dissatisfied with the product, you have 30 days to ask for a refund.
Final Verdict
ZenMate VPN really gets the job done. I was able to watch several streaming services that are usually geo-restricted in my area. The speed was very satisfactory: I watched at the highest quality, and there was no buffering.
I experimented connecting to various countries and did not notice any significant changes with speed and performance. The Kill Switch also worked perfectly every time I disconnected from VPN.
Their website has a knowledge base that answers every basic question about this software. I tried contacting their technical support by email a couple of times, and on both occasions their reply was within less that 60 minutes.
All in all, with this low price, I truly think you should give ZenMate VPN a try.