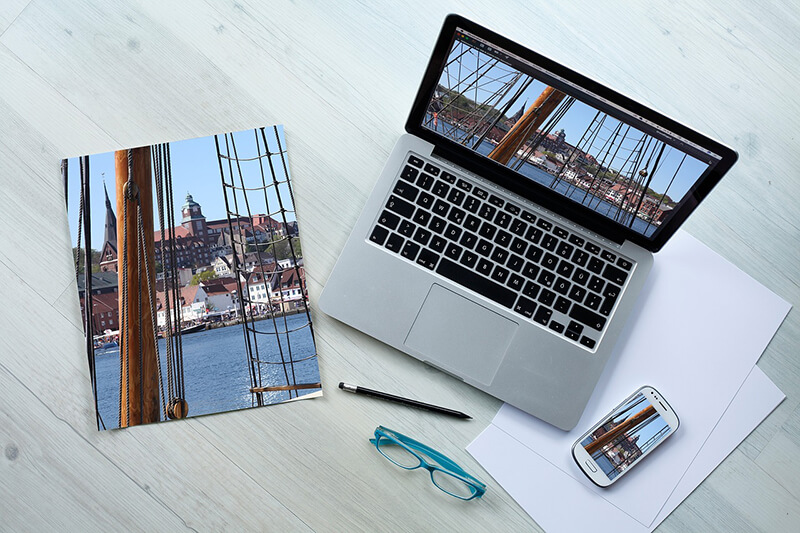 Digital photos capture our favorite moments in life, such as vacations, birthday parties, and family gatherings. Now imagine that you took a great photo and plan to share it. However, you wish to improve its colors and lighting, maybe remove an unwanted object in the background, or add a funny capture.
This is why you need an easy-to-use photo editing software. Let's take an honest look at the best photo editors today.
[Last update: February 2022]
VPN Service
Features
Rating
More Details

inPixio Photo Studio 11 can be used by anyone, even a novice
Remove any unwanted object or person with a couple of clicks
Easily remove background
Improve the vibrancy of your photo by replacing the sky
Create beautiful photo montages and collages
Correct any image in a second with a single click
Add text, stickers, effects, and much more
Exclusive offer: up to 50% discount


Full review
VISIT SITE
More details

Corel PaintShop Pro is a complete photo-editing studio
Edit photos like a pro, at any skill level
Enhance photos with AI in one click
Use brushes, textures, patterns, intuitive text, and many other tools
Save time by recording repeating actions and automating them
Add personal touch with hundreds of effects and filters


Full review
VISIT SITE
More details

Movavi Picverse is suitable for every level of expertise
Enhance the colors
Restore or colorize old photos
Add filters and effects from a library of over 100 options
Remove unwanted objects with precision
Quickly remove the background and replace it with a new one


Full review
VISIT SITE
More details

Ashampoo Photo Commander can edit and organize your photos
Automatically enhance multiple images at once
Create calendars, photo cards, and slideshows
Sort photos by geotags
Crop, trim, and resize your photos with ease
Sleek interface that can be adjusted to your needs


Full review
VISIT SITE
More details

Magix Xara Photo & Graphic Designer provides flexible illustration and design tools
Create vector shapes and texts to use in invitations and flyers
Retouch and correct any photo
Enjoy free access to over 1 million stock images
Choose from 240+ templates to make attractive social media posts


Full review
VISIT SITE
More details
Why Do You Need a Photo Editor?
As I said earlier, everything we see and experience today is digitally captured. We take photos of our loved ones, our pets, our surroundings, and ourselves.
But no matter how advanced our cameras and smartphones are, the pictures we get always need some improvement. Even the most professional photographers retouch their images.
And this is the reason you need a good photo editor, such as inPixio. Every photo deserves some enhancement or improvement, because:
There are objects we don't want to leave in the photo.
There are colors, brightness, contrast, and other characteristics to refine.
There is a personal touch to add to the photo, such as adding effects, changing the background, or writing a subtitle.
For these and many similar reasons, you need a photo editing software.
What to Look For in a Photo Editing Software?
The market is saturated with digital photo editors, so which one you should choose? There are several basic factors that a good image-editing software should have.
Basic editing functions: You might be surprised, but some editors don't include these. The editor of your choice should be able to copy, cut, paste, crop, delete, resize, undo, redo, and perform other basic editing tasks.
Image modification: Besides the functions mentioned above, a photo editor should also be able to adjust colors, brightness, contrast, saturation, and other image characteristics.
File formats: A photo editing software should support the most common image file formats today, such as JPG, PNG, TIF, BMP, and a few others. The software should be able to both import and export these formats.
Creating new images: The editing software should support creating a new image from scratch, not just editing existing images. In other words, it should let you open a blank canvas and add objects, layers, and effects to it. The final result can be saved as a brand new image.
Ease of use: A photo editor should not be overcomplicated or difficult to use. It should be accessible even to the beginners, not just the professionals. Every frequently used function and feature should be displayed on an easy-to-navigate interface.
Affordability: A digital photo editor should be affordable without compromising on its features and functionality. For instance, inPixio is a low-cost, high-quality software, and it even offers up to 50% discount.
What Advanced Features Should a Photo Editor Include?
Besides the common tasks listed above, there are several useful features you should look for in a photo editing software. While they seem advanced, they can be performed with a couple of mouse clicks.
Background removal: One of the most useful features is background removal. There are times when you need to remove undesirable background from behind a person or an object. As a result, you have that person or object in front of a transparent space, which can be filled with something else or left blank.
Object removal: Erasing an object is another frequently requested feature. You can take the best photo possible, but some stranger, item, or structure make the photo less than perfect. A good erasing function removes these objects without harming the image's quality or distorting the background.
Sky replacement: Improves the vibrancy of your digital photo. Replacing the sky makes the photo even more incredible, as you can see below. This feature is available exclusively with inPixio.

Photo montages: Some editors help you make photo collages and montages. You can combine parts from various images, which results in something fresh and original.
One-click image correction: You can save time that you spend on constantly changing brightness, shading, hue, and contrast. Look for a photo editor that does all that in a single click, making your photo perfect.