As someone who takes a lot of digital photos, I always have the need for a simple, easy-to-use software that can help me edit and handle my images. I am sure that many of you share the same need. We often take great pictures, but then we're at loss what to do with them.
In this Xara Photo & Graphic Designer review, we will take a detailed look at a photo editing software from Magix. We will thoroughly check what features it offers, how it's accessible to new users, and whether or not it's affordable.
Quick Magix Xara Photo & Graphic Designer Review
Magix Xara Photo & Graphic Designer is a photo editing software suitable for any level of image editing expertise. It provides flexible illustration and design tools, create vector shapes and texts, corrects and improves photos, and much more. This software also comes with over 240 templates and 1 million stock phots.
Why Do You Need Magix Xara Photo & Graphic Designer?
Editing photos and creating images have undoubtedly become a highly requested skill. Even if you just edit photos for your own pleasure or to share them with friends, you still need a photo editor that provides you with the necessary tools.
The problem is that a lot of editing apps and programs are not quite user-friendly. You need a highly level expertise to get any results. Plus, many of them are expensive. Those who just want to edit a few photos usually don't plan to spend $100+ for a photo editing software.
The solution is Xara Photo & Graphic Designer. This clever and affordable software packs an awesome selection of tools that you can use to alter and improve your photos. Before we list its features, here is a short video that highlights some of them:
Magix Xara Photo & Graphic Designer Features and Bonuses
Magix Xara Photo & Graphic Designer comes packed with a great number of helpful features.
Photo Editing
Every basic editing function – cutting, copying, pasting, resizing, adding layers, and more
Full adjustment of brightness, saturation, color, and contrast
Complete photo correction and detailed retouching
Fast background removal
Removal on undesired items from a photo
Removal of "wrinkles" from old or distorted photos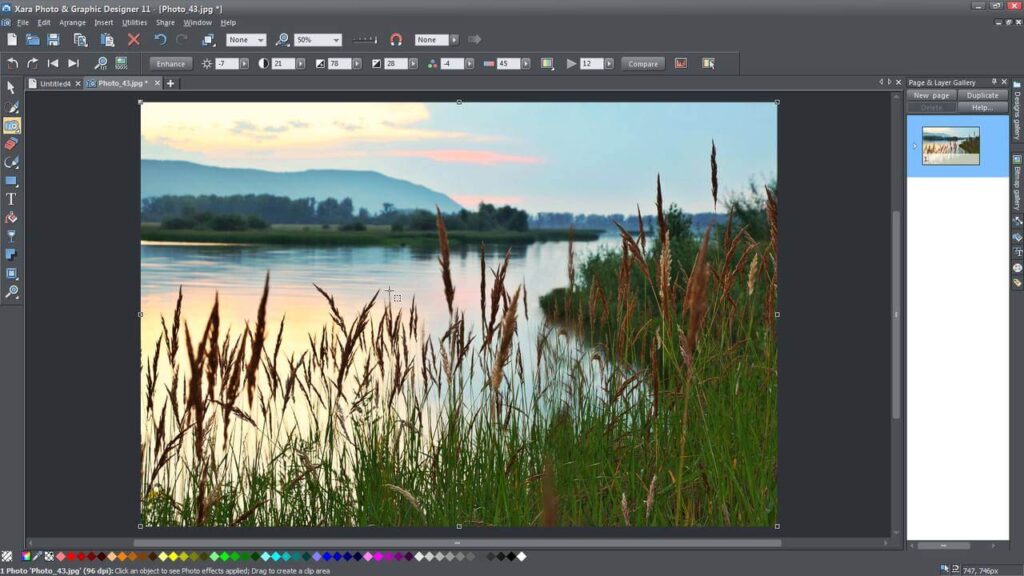 Graphic Design and Illustration
Creation of custom projects that combine images, text, and illustrations
Production of graphics with vectors
Creation of new brush patterns from photos and vectors
Transformation of photos into painting-like images
An impressive supply of effects, shadows, and gradients
3D tool to design illustrations that have perspective and depth
Enhanced Workflow
Custom keyboard shortcuts to speed up your work
Full color maintenance for the prints
Magic Resize tools instantly creates images for every social platform without distorting them
Work with every possible file format and quickly share your creations with others
Multicore and 64-bit support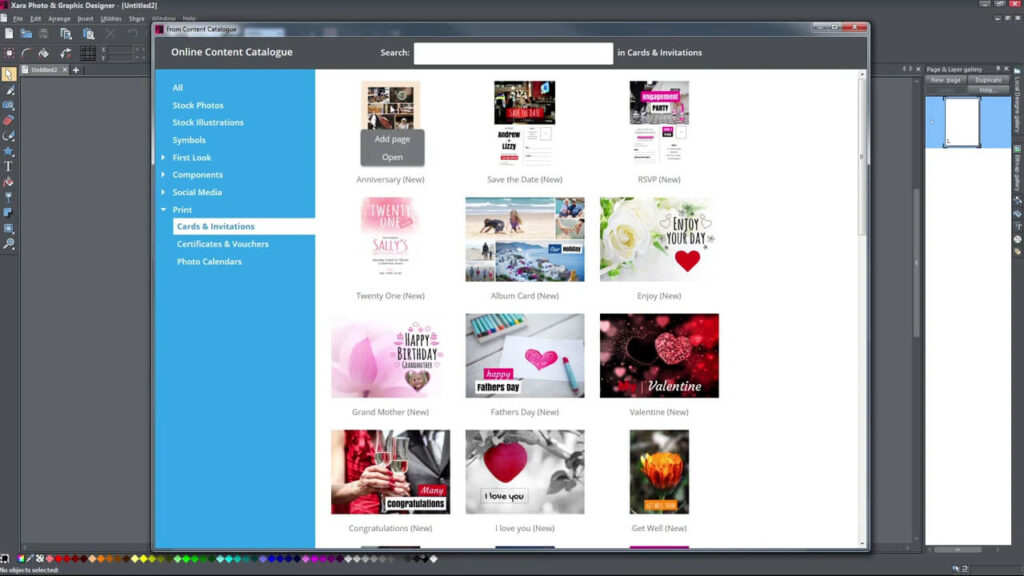 Magix Xara Photo & Graphic Designer Pricing
At the moment of writing this review, Magix Xara Photo & Graphic Designer's price is $49.99 instead of $59.99 (15% discount).
You can also upgrade an older version for just $29.99 instead of the full price.
Click here to view current prices and discounts. You can also download the software for free to try it out before buying.
If, for whatever reason, you are dissatisfied with the product, you have 14 days to ask for a refund.
Final Verdict
As you can see, Xara Photo & Graphic Designer covers everything you need from a photo editor – and then some. With its low price and a long list of features, I would recommend you install it and start using right away.
To get started, you can visit the Magix website's knowledge base, and also their YouTube channel for detailed video tutorials. If you have any further questions and require support, their staff can be reached after you log in to your personal service area on Magix's site.